Airport Operations Coordinator
Hours per week: 37.5 Type of contract: Fixed term TUI Group is the world's number one integrated tourism business. A great op...
Ops Support Officer
ASL Aviation Holdings
|
(Ireland)
23 Jun , 2022
Company Description ASL Aviation Holdings is a global aviation services company with airlines based in Europe, South Africa and Asia. ASL is...
Manager OCC – Operation Control Center (M/W/D)
PRIVATE WINGS
|
(Germany)
22 Jun , 2022
Standort: Schönefeld (Vollzeit) Die Private Wings Flugcharter GmbH ist ein lizensiertes Luftfahrtunternehmen mit Hauptsitz in Berlin Sc...
Flight Dispatcher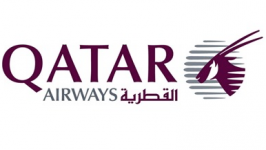 As a Flight dispatcher you responsibilites are to undertake Flight Planning activities using the LIDO (Lufthansa Integrated Dispatch Operati...
Quality & Compliance Monitoring Manager (Part CAMO & 145)
Valljet is proud of its fast development in the last 3 years from 5 aircraft to 30 aircrafts, operating worldwide, with a fleet of 14 Cessna...
Training Instructor
LineUp Aviation
|
(United Kingdom)
18 Jun , 2022
I am working for a fantastic client in Hampshire who are looking for a Training Instructor to join them on a permanent basis. Role: Training...
Assistant Cabin Crew Training (m/w/d)
AUFGABEN: Ansprechpartner für die Organisation im Bereich Training Eingabe von Trainings und Überwachung von Expire Dates des Kab...
Crew Scheduler (m/w/d)

Would you like to be part of the most international company in the world? A company that operates in more countries than any other and has b...
Flight Dispatcher (f/m/d)
International Jet Management
|
(Austria)
16 Jun , 2022

Our employees are our most valuable asset and we are looking for people who share our passion. Our company stands for safety, experience and...
Ground Operations Coordinator
Location: Malta Would you like to be a part of a highly motivated team dispatching business jets 24/7 worldwide? We are primarily looking fo...
Assistant Crew Controller - Fixed Term Contract
As an Assistant Crew Controller, you will be part of a team in the heart of the Operation ensuring the delivery of the airline operation for...
Senior Flight Dispatcher
Comlux Aviation
|
(Malta)
13 Jun , 2022
Comlux Aviation is one of the leaders in Business Aviation and forms part of a larger group of Companies which includes Comlux Transactions ...
Apprentice Operations Officer
West Atlantic
|
(United Kingdom)
09 Jun , 2022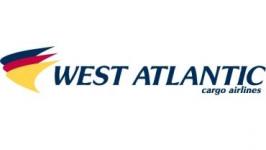 Work Pattern Shift Working - including nights and weekends Department: Operations Control Centre Location: ...