Bamboo Airways Representative at Con Dao Airport
Bamboo Airways
|
(Viet Nam)
31 Oct , 2020
I. JOB DESCRIPTION Supervise services that suppliers deliver to passenger, aircrafts, crews in accordance with service policies, procedures...
Mitarbeiter Dispatch und Operations (m/w/d)
Wir suchen für unser Team Verstärkung im Dispatch. Die SPREE FLUG bietet Ihnen: Erfahrenes Team Professionelle Operation mit Support ...
Very attractive job offer in Vienna (Austria) - Operative (Technical) Purchaser (m/f/d)
Aviation Network
|
(Austria)
29 Oct , 2020
AviationNetwork Latest Jobs & Inside Information AviationNetwork is one of the leading companies, headhunting best qualified aviation pers...
Flight Follower - PIW
If you are a low-time pilot looking to get a 'foot in the door' with a reputable aviation company, Summit Air has great opportun...
Integrated Training, Logistics and Operations Centre (ITLOC) Manager
Ascent
|
(United Kingdom)
28 Oct , 2020
A little bit about us… Ascent Flight Training is an established, yet growing aerospace and training company which operates across the...
Assistant Planning Officer
The role is responsible for the completion of regional MSO estimates and work pack builds in line with company standards and NAA of relevant...
HOTLINE ENGINEER
GLOBAL JET LUXEMBOURG
|
(Europe)
26 Oct , 2020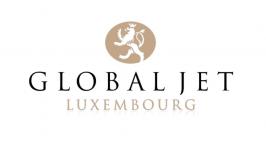 For more than 15 years, Global Jet Luxembourg, leading European company in Business aircraft management, is focused on providing a high qual...
Aircraft Support Officers
Regional Express
|
(Australia)
26 Oct , 2020
Rex is currently expanding our network and require Aircraft Support Officers to facilitate the B737-800 jet turnarounds. This opportunity ex...
Dispatcher
Flair Airlines
|
(Canada)
24 Oct , 2020
Flair is a different kind of airline. And we're not afraid to admit it. We have zero time for puffery and empty promises. For too long...
Flight Operations Engineering Agent
Jetfly is the leader of fractional ownership in Europe for both business and private aviation. The fleet of PC12 and PC24 aircraft is now th...
Officer, In-flight Service Operation
DEAR FUTURE HKEr, YOUR MOVE! Being the new rising airline since 2013, we are the Hong Kong's only Low Cost Carrier (LCC) offering you ...
Air Traffic Control Officer
Civil Aviation Authority of Singapore
|
(Singapore)
21 Oct , 2020
The Sky is in Your Hands The Air Traffic Control profession is a highly dynamic and challenging one. It demands a high degree of alertness, ...
Head of Flight Safety
TASK RESPONSIBILITIES: To be the direct contact between the Aviation Safety Department and the Nominated Person Flight Operations and the f...
OCC Controller
Cargo Logic Air
|
(United Kingdom)
19 Oct , 2020
The OCC Controller shall, as part of the operations team, coordinate the activities of the Operations Control Centre, including the control ...