Crew Planner
BA CityFlyer
|
(United Kingdom)
21 Jun , 2021
BA Cityflyer operates a network of UK domestic and European flight services and is the largest carrier from London City Airport, offering mo...
Geschäftsführer(in) & Pilot
Peak Air GmbH
|
(Germany)
20 Jun , 2021
Peak Air GmbH ist ein Unternehmen im Bereich Private Jet Charter in Berlin und sucht zum nächstmöglichen Zeitpunkt zur Verstä...
Mitarbeiter Dispatch und Operations (m/w/d)
Wir suchen für unser Team Verstärkung im Dispatch. Die SPREE FLUG bietet Ihnen: Erfahrenes Team Professionelle Operation mit Support ...
Flight Operations Assistant part time
We are BAA Training, one of the TOP 3 largest independent aviation training centers in Europe. Our people are united by passion for aviation...
Dispatcher
Aurigny
|
(United Kingdom)
16 Jun , 2021
Role Purpose: Co-ordination of all functions required enabling the safe, on-time departure of aircraft within their scheduled turnaround tim...
Flight Support Representative
Air X Charter is an international company offering exposure to various markets and jurisdictions from around the world. We are a dynamically...
Ground Operations Support
Volotea is the newest and fastest-growing low-cost airline in Europe, focused on connecting medium and small-sized European cities. We launc...
Ground Instructor ATR
West Atlantic
|
(United Kingdom)
11 Jun , 2021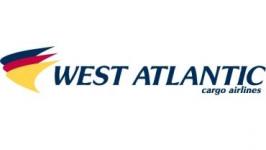 Role Summary Responsible for supporting the Crew Training Department with Course preparation, Course delivery and ATR Training Projects Re...
Specialist Flight Planner
Virgin Atlantic
|
(United Kingdom)
10 Jun , 2021
We are gearing up for an increase in flights and will be seeking up to 4 Specialist Flight Planners to join us in the very near future and w...
Pilot- Contract Cessna Pilot
Ellingson Companies headquartered in West Concord MN, is a full-service Construction Company specializing in agricultural drainage technolog...
Operations Manager
Oaklands Global
|
(United Kingdom)
09 Jun , 2021
Oaklands Global is currently recruiting an Operations Manager on behalf of our reputable business aviation client based in the South East. T...
Crew Training Executive | Luton | TUI
Joining TUI Airways as a Crew Training Executive, you will become part of the team accountable for the planning & rostering of our training ...