Technical Services Engineer
Sigma Aviation Services
|
(Mexico)
03 Jul , 2020
We are seeking Technical Engineer Representatives for projects that will vary in location from Europe, South America to Far East Asia. Candi...
Aircraft Engineering Manager
Sigma Aviation Services
|
(Canada)
03 Jul , 2020
Sigma Aviation is looking for an Aircraft Engineering Manager with experience on turboprop aircrafts. The successful candidate serves as a l...
Quality manager / compliance monitoring manager part M & 145
Company Description Be part of our continuing growth story! GlobeAir is Europe's leading private jet charter offering on-demand flight...
AIR OPERATIONS OFFICER
Org. Setting and Reporting This position is located within the Mission Support Service/Air Operations and Movement Control Unit of the Unite...
Flight Operations Technical Officer
Regional Express
|
(Australia)
30 Jun , 2020
Regional Express (Rex) is Australia's largest independent regional airline operating a fleet of more than 60 Saab 340 aircraft on some...
Chief Operating Officer
NSW Government
|
(Australia)
26 Jun , 2020
We are looking for a Chief Operator Officer for aviation services in a conservation land management agency. You will work closely with the C...
Technical Records Officer
West Atlantic
|
(United Kingdom)
24 Jun , 2020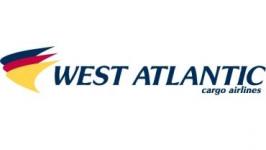 Role Summary To support an increasing fleet by maintaining the company technical records system in accordance with company and regulatory pr...
Subject Matter Expert (temporary) - Aby Dhabi
Falcon Aviation
|
(United Arab Emirates)
20 Jun , 2020
We are currently seeking to temporarily (6months) hire a Subject Matter Expert who will be in charge of the "ERP system supply chain module"...
Agent Customer Service STR
TASK RESPONSIBILITIES: Ensure a timely and efficient cargo reservations service to internal and external customers Develop the relationship...