Flight Coordinator
Part of the SERE Group of Companies, Jet Assist (Aviation) Ltd is responsible for arranging high priority medical flights on behalf of NHS B...
Air Traffic Control Officer - Tower - DWC
Serco
|
(United Arab Emirates)
23 May , 2020
Make a difference every day The Job Opportunity Serco are currently recruiting experienced and highly motivated Aerodrome/ Tower Air Traff...
Operations Manager
LineUp Aviation
|
(Switzerland)
22 May , 2020
My client is an innovative and entrepreneurial team of experts, involved in the development of clean and quiet electric propulsion aircraft....
Aircraft Engineering Manager
Sigma Aviation Services
|
(Canada)
21 May , 2020
Sigma Aviation is looking for an Aircraft Engineering Manager for one of our clients. The successful candidate serves as a leader of a multi...
Technical Services Engineer
Sigma Aviation Services
|
(Mexico)
21 May , 2020
We are seeking Technical Engineer Representatives for projects that will vary in location from Europe, South America to Far East Asia. Candi...
Flight Dispatcher (M/F/X)

Would you like to be part of the most international company in the world? A company operating in more countries than any other who have pion...
Aviation Safety Manager
Alpha Aviation Academy
|
(United Arab Emirates)
15 May , 2020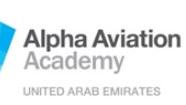 Job Description: The Safety Manager/ SMS Manager reports directly to the Accountable Manager and is responsible for the development, admini...
Aircraft Inspector
OxfordSaudia
|
(Saudi Arabia)
14 May , 2020
Details of the position : Position Title: Aircraft Inspector . Age limit : 50 Max Start Date: Immediate Minimum Years of Experience: 6 . ...
Flight Dispatcher (Experienced)
Air Arabia
|
(United Arab Emirates)
13 May , 2020
Job Purpose To generate timely, effective and safe operational flight plans and pre-flight briefings for scheduled and non-scheduled flights...
DISPATCHER (W/M)
Avcon Jet is a dynamic, international business aviation company offering a large range of aviation solutions. It is our people who make the ...