British Airways pilot Interview and assessment preparation!
This preparation consist of:
Group Exercise
Personal Interview
Numerical Reasoning
Verbal Reasoning

(Following Instructions)

Computerized Pilot Tests
Simulator Assessment
This interview preparation was last updated on 21 February, 2020
The content and information used on this website should only be used for preparation purposes. We are an independent web site and is not affiliated and have no commercial connection with British Airways and their pilot assessments.
(1) Group Exercise
Group Exercise
You will be managing a cruise ship company that is meeting to decide what to do with the launch of the ships the following day. The situation is that there is a severe storm rolling in around launch time. You as a group will have to decide weather or not you want to launch, delay or cancel. You need to come to a decision as a group and when you think you are finished, one of the assessors will put something on the table that will alter the situation, ie the storm has changed course of is more intense.
Subscribe to our interview gouge to see the rest of the group exercises for British Airways.
(2) Personal Interview
Interview Questions
We have created a question bank based on the questions we have received from candidate's attending the assessment and sharing their experience with us. The questions are split into two sections. Competency based questions and flying based questions. Few examples below:
Tell me about a time when someone didn't agree with you?
Whats your decision making process, do you follow a set pattern?
What challenges are British Airways facing both now and in the near future?
Question bank features 40 questions.
Please Note: Since most of these questions are based on your past experience no answers will be provided.
(3) Numerical Reasoning
Math Test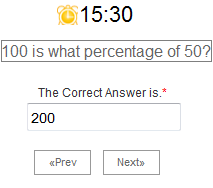 This basic test in applied mathematics screens your understanding of the basics: multiplication, division, subtraction as well as speed, distance and time calculations. By taking this test, you can assess your mathematical skills according to the very same standards used in the industry and be thoroughly prepared when applying for a job in aviation.
The math test features a practice section with over 100 questions, each with a detailed explanation of the answer. The test section itself consists of 24 random, time-limited questions with answers.
(4) Verbal Reasoning
Following Instructions
This test measures the ability to follow written instructions. The topics covered are relevant to a technical environment and draw on the kind of material often associated with equipment manuals or operating instructions. No prior knowledge of technical words is assumed.
For the Verbal Reasoning Test you will have to read and interpret 9 short texts. You will be presented with 4 questions related to each text. It is your task to answer each question based of the given information. The time allowed to finish the test is 20 minutes. Your score and the correct answers will be provided at the end of test.
(5) Computerized Pilot Tests
Flight Crew Test
This test assesses various pilot aptitudes, ranging from short term memory, visual and aural attention, and situational awareness to cognitive abilities, multi-tasking and stress tolerance.
Flight Crew Test features 3 different levels (easy, medium and hard). During this test you will need to operate TCAS, Systems and navigation display at the same time.
(6) Simulator Assessment
Simulator Assessment
Before entering the sim you and your partner will have one hour briefing before with assessor, including going through layout of cockpit etc. You will act as PF (Pilot Flying) for about 45 minutes and PNF (Pilot Not Flying) for 45 minutes. Please Note: Both roles are important!!
Each pilot will have a 10 minutes non-assessed handling practice before your PF turn. This includes climb, descent, turns and maybe repositioning you for an ILS to get the feel of the simulator. Then it's real, you will be repositioned to the departure runway and given a slot, giving you just 5 mins to set up your aids and give a brief.
The scenario is that one person flies from ,,,Subscribe to see the rest of the sim preparation.
Discussion Board
Discussion Baord:
Our discussion board is a great way to get advice, find information, and meet other community members who share your interest and passion.
Through the discussion board you have the chance to ask questions and find valuable information about British Airways Pilot Interview. Candidates that have passed the selection will share their interview experience with you.
Please Note! This study guide is an online course, we don't ship any books, CD's or any other study material. To access the study guide after your payment you must login to our website with your e-mail and password, then click on subscription (paid subscription) on left tab.
How to subscribe!
Create an account as a job seeker and Login.
Select British Airways Pilot Interview from Interview Preparation List.
Scroll Down on the page and proceed with the payment.