Brussels Airlines Pilot Interview Preperation!
The assessment consist of:
Technical Test (ATPL or Airbus questions)
HR Interview
Psychological Test (Personality Test)
Group Exercise
Technical Interview with Chief Pilot
Simulator Assessment
Brussels Airlines Pilot Interview was last updated on 09 March, 2021
The information on this page has been submitted to us by pilots attending Brussels Airlines pilot interview and sharing their expereince with us. The content and ATPL questions on this page should only be used for preparation purposes.
(1) Technical Test (ATPL or Airbus questions)
A320 / A340 Tech Questions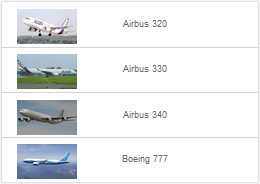 Tech Exam (Rated Pilots)
The Tech Exam consist of Questions related to A320 and A340:
Our software consist of more than 700 questions from the Airbus 320 and A330 Technical Questions, such as system, automation, limitations, and many more.
ATPL Questions (Non Rated)
EASA Questions Bank
Brussels Airlines uses EASA (JAA) question bank for non rated candidates. They usually pick random questions from subjects such as Meteorology, Principal of Flights, Instruments, Performance, etc, etc.
Our software includes majority of EASA ATPL questions and we have created a final exam that consist of 48 random ATPL questions in 60 mintues, very similar to your online test.
(2) HR Interview
Human Resoure Questions
We have created a question bank based on the questions we have received from candidate's attending the assessment and sharing their experience with us. Most of the questions are Competency based questions. Few examples below:
Tell me about a time when someone didn't agree with you?
What do you know about Brussels Airlines?
Where do you see yourself in 5 years?
Please Note: We can't provide any answers to these questions.
(3) Psychological Test
Personality Test
It is almost impossible to prepare for such tests. Best way to answer these questions is to BE YOURSELF and BE HONEST!
Before you answer a personality questionnaire, find out about the organization and decide whether you like its culture and it's the kind of place you will thrive in. If it is, then apply confident in that knowledge, take time over each question and answer it in a way that shows you as the ideal candidate for the role and company.
Few sample questions below for personality test
Which statements best describes you? (leader, selfish, friendly, etc, etc)
Would you rather (example: clean a room or work within a group)
(4) Group Exercise
Group Exercise
A group exercise is an assessed discussion exercise that involves a small group of candidates (usually 8-10 people), following a question posed by a member of a firm's recruitment team.
Few Examples Below:
What items would the group save from a burning house, and in what order?
Build a bridge to support a glass of water.
Discuss a topical issue in the news and reach a conclusion
Subscribe to see the remaining up to date group exercises from Brussels Airlines
(5) Technical Interview
Interview Questions
Few examples below from Brussels Airliens Tech interview with chief pilot:
What are the memory item in case of engine failure during cruise?
Questions about REC Max Alt on FMGC progress page?
CAT II and CAT III approaches will be discussed.
Subscribe to see the remaining questions.
(6) Simulator Assessment
Simulator Assessment
CAE Brussels A320, Paired with a Captain who is also screened. Full flight plan and charts, (included) Weather and perf calculated. LSGG->EBBR OOSNE aircraft « Beeline 714 » Position C42 in geneva,,,,,,, Subscribe to see the remaining Simulator Session (approach plates included)
Discussion Board
Discussion Baord:
Our discussion board is a great way to get advice, find information, and meet other community members who share your interest and passion.
Here you have the chance to ask questions and find valuable information about Brussels Airlines pilot selection. Candidates that have passed the selection will share their interview experience with you.
Please Note! This study guide is an online course, we don't ship any books, CD's or any other study material. To access the study guide after your payment you must login to our website with your e-mail and password, then click on subscription tab.
How to subscribe!
Create an account as a job seeker and Login.
Select Brussels Airlines Pilot Interview from Interview Preparation List.
Scroll Down on the page and proceed with the payment.